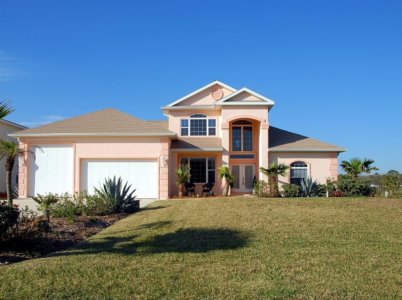 Pricing your home accurately is the most important part of getting a quick sale.  If your home is overpriced it will sit on the market.  The longer a home sits on the market the more difficult it becomes to sell.  Some sellers want a set amount for the sale of their homes. However, the price a seller wants to get is not the criteria used to set the asking price for a home.  A home is worth what a ready, willing, and able buyer is willing to pay for it, not what the seller wants to net whether there is a loan payoff or not.  It's important to know what similar homes in your neighborhood have sold for in the current market, and how long they stay on the market.
After coming up with a realistic asking price the next phase is to prepare the home for showings to prospective buyers.  A home that has been occupied has normal wear and tear and can be a little cluttered.  Start by decluttering.  Clean underneath kitchen and bathroom cabinets.  Clean out closets. Give outdated clothes and shoes to shelters or to someone who can use them.  Clean out the attic, basement garage, and other storage areas. Make whatever necessary repairs. Add a fresh coat of paint. Clean, or replace the carpet. Your home should look and smell its best for showings.
Whether they see a for sale sign in the yard or by internet search landscaping and exterior maintenance are what help draw prospective buyers to a home for sale. Pressure wash and keep the yard mowed and clean. Open up windows to let fresh air in. Add Air Freshener throughout the home.  Make sure there is proper lighting in every room.
Be as accommodating as possible to prospective buyers. Don't hang around during showings. Find a place to go.  Sellers shouldn't be in the home during showings because it can make most prospective buyers uncomfortable. They feel like the seller is breathing down their neck which is not a relaxing way to view a home.  Having the seller in the home at showings may affect the Prospective buyer's ability to explore the home objectively.  Leave the showing in the hands of your real estate agent.
Attractive landscaping and exterior maintenance help to draw prospective buyers to a home.  Whether they find your home on the Internet or a drive-by, exterior attractiveness is a powerful draw.  Give your home's exterior a good pressure washing, and remove leaves and pine straw from the roof and gutters. If you're not a yard person, hire someone to freshen things up and make your landscaping beautiful and inviting.
Ready to sell your home? Get a Free no-obligation Desktop Home Valuation(CMA) email to you.
Additional  Reading
Make Sure The Price Is Right When Selling Your Home
All our listings are featured on these Websites!