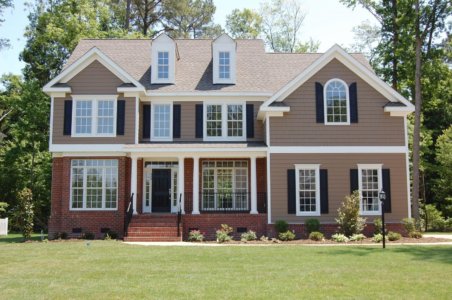 The journey to homeownership can be a daunting process – especially with today's limited housing inventory and competitive real estate markets. That's why now, more than ever, it is greatly beneficial to work with a professional Real Estate Agent. Here are 6 perks to working with a Real Estate Agent:
Guidance
If you are buying your first home, you will find comfort working with an experienced real estate professional. They can help determine your ideal location, based on preferences and budget. It's easy to go down a rabbit hole when looking at real estate listings online and you can lose track of what is actually attainable within your budget. A Real Estate Agent can help you distinguish between your must-have home features and your nice-to-have features in order to better target your search.
Knowledge
An experienced real estate professional will have the expertise to provide you with valuable information on local home markets and comparable sale prices. Purchasing a home can be a complex process. Your Real Estate Agent will have the experience to fully explain the steps in purchasing a home and can help you navigate any bumps along the way.
Network
Established Real Estate Agents have a robust network of other professionals who help facilitate a smooth transaction process. Real Estate Agents often have working relationships with other local Real Estate Agents, home inspectors, contractors, and lending professionals. If a Real Estate Agent knows your preferred neighborhood, they can reach out to their network and get information on homes for sale –sometimes before they are officially listed, which can help give you a leg up on the competition!
Advocate
One of the biggest perks of working with a Real Estate Agent is that you will have an expert who is contractually bound to protect your best financial interests. When making a large financial decision, such as buying a home, there is a sense of security knowing your Real Estate Agent has your best interest in mind.
Protection
During the home purchasing process, there are various potential problems that can arise. Luckily, a Real Estate Agent can monitor all the paperwork to help avoid any pitfalls. Whether it be clearing the title of the house, managing financing deadlines, or arranging contractors to complete home repairs prior to the house closing, your Real Estate Agent will manage all these items. Your Real Estate Agent will handle important transactional details so you can focus on preparing for your big move.
Negotiation
Most importantly, your Real Estate Agent will handle the entire negotiation process. This includes presenting your offer and counteroffer forms. If any problems are identified during the home inspection, your Real Estate Agent can negotiate the repairs. The benefit of having an experienced Real Estate Agent handle your negotiations is that they have a clear idea of what is reasonable and can present your offer in a professional manner. Negotiating is the main component of your Real Estate Agent's job. Their experience and knowledge of the market combined with their negotiating skills make your Real Estate Agent the best person to go to bat for you.
Additional Reading
7 Reasons Why You Should Work With A Real Estate Agent
By REALTY BIZ NEWS
Mortgage Closing Scams: How to protect yourself and your closing funds
---
I am a real estate agent working in these and surrounding Counties: Gwinnett County, DeKalb County, Rockdale County, Fulton County, Clayton County, Henry County, Walton County, and Cobb County.